Our address for sending parcels:
Thomas Krüger, WA.Com
Timmerloh 8
D-24787 Fockbek
Germany
 
Please send the bottles directly to us.
Registered User please add the BidderID inside the parcel.
Our sellers fee is 10% .

Items Banned from auctions(Insert link Banned/Rejected Items)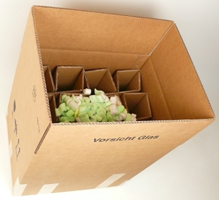 Safety Box for 12 bottles.
Please leave the cardboard inlets inside and
separate all bottles from each other.
Questions?
Additional questions can be sent by email to Service@WhiskyAuction.Com